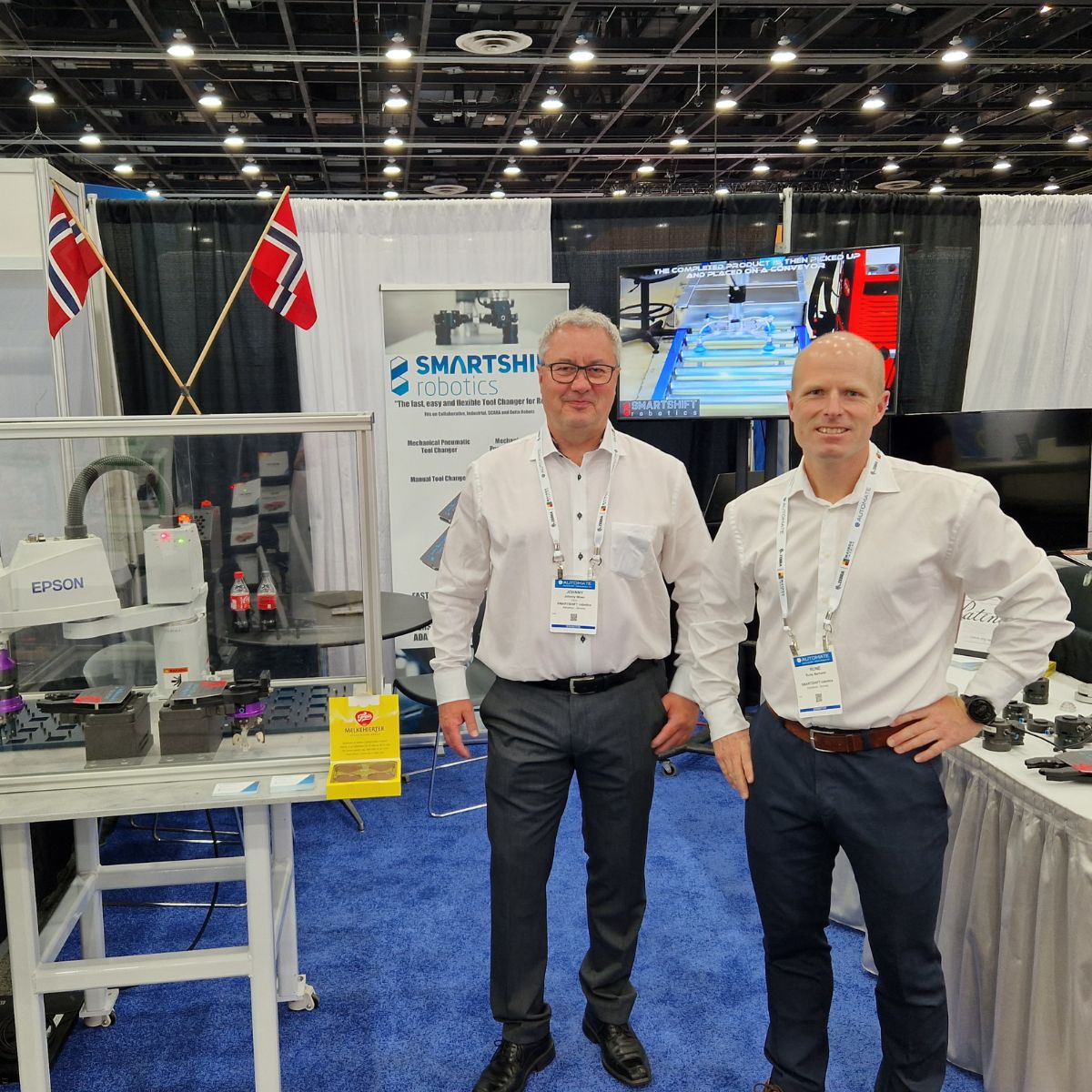 Greetings! Today marks a significant occasion as we participate in the Automate show event in #Detroit, Michigan, USA, along with 750+ other exhibitors! 🎉
For those of you attending, be sure to visit our booth number 3648! Our team, including Johnny Moen and Rune Narheim, is excited to meet you and showcase how our smartshift robotics tool changer can revolutionize your production process, enhancing efficiency and quality. 😊
During this thrilling event, we will present our cutting-edge Smartshift Robotics system, setting a new benchmark for automation technology.
We are also thrilled to introduce our new HD63 Products, which will be featured in a news article from Smartshift Robotics this week!
We will be at the Automate show from today until Thursday, May 25th.
For those unable to attend in person, don't worry! We have an engaging virtual video available that provides a sneak peek into the groundbreaking capabilities of our system. 🙌 👉 Simply check it out at https://www.youtube.com/watch?v=EEH-cPSx-NY.